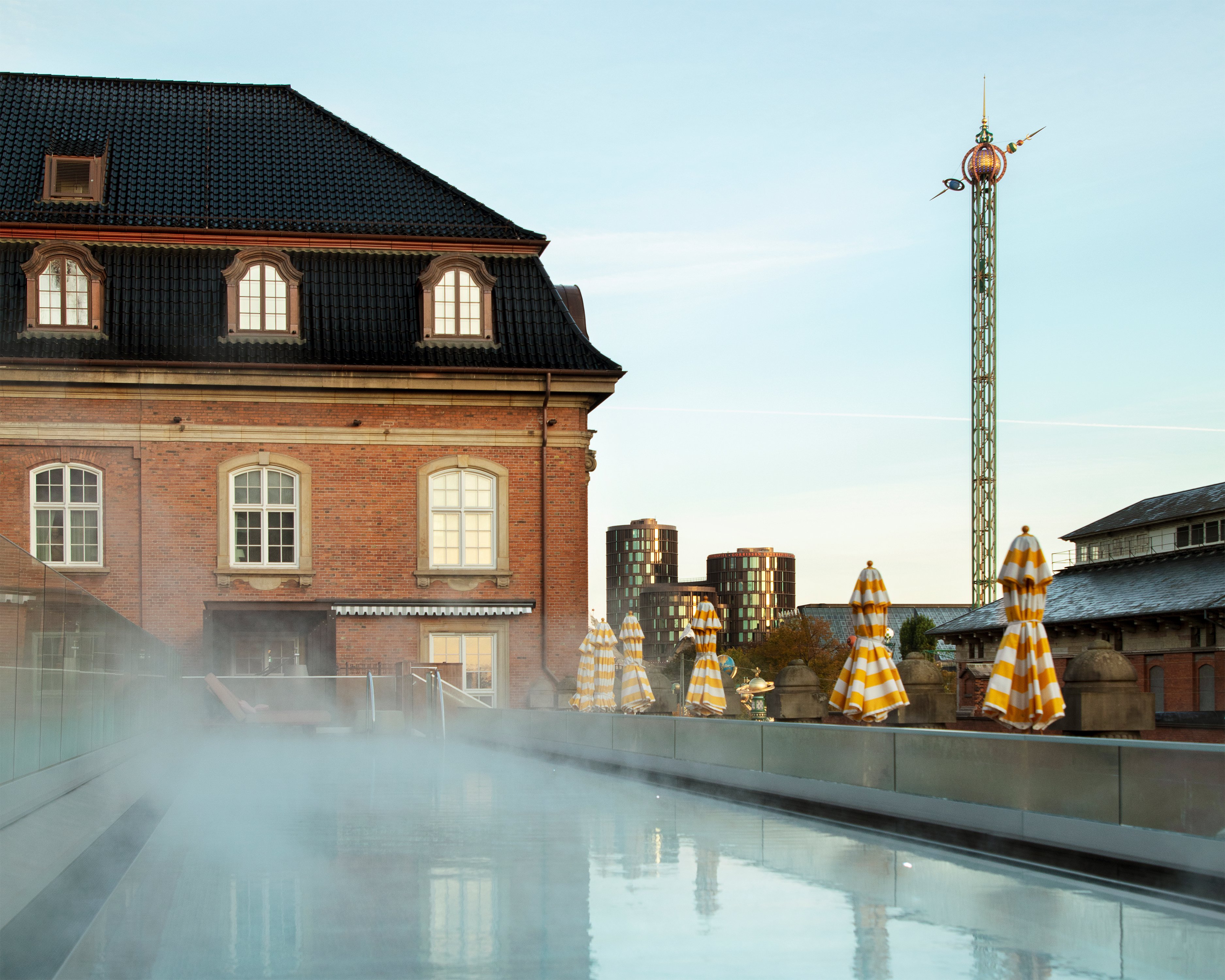 Conscious Luxury—How Villa Copenhagen is Leading the Way in Upscale Hospitality Sustainability
Villa Copenhagen, a historical post office turned grand hotel, takes home the 2023 Historic Hotels Worldwide Award of Excellence for Sustainability. Here, a commitment to both environmental and social sustainability is woven into everything from gastronomy to heating solutions—and even down to the slippers. Discover how our gem in the Danish capital has become a trailblazer in redefining luxury.
An old post office, turned exquisite design hotel. Villa Copenhagen, the grand dame of the Danish capital, is a hotel rich in history. This architectural masterpiece, dating back to 1912, opened its doors in 2020, having previously served as the head office for the Danish Postal and Telegraph Service. Today, the award-winning establishment can add one more title to their trophy shelf: recipient of the 2023 Historic Hotels Worldwide Award of Excellence for Sustainability.
Looking at Villa Copenhagen's sustainability work, the award comes as no surprise. From the very beginning, the hotel embraced a strong commitment to environmental, social, and corporate governance (ESG), considering it an integral part of being a good citizen, a responsible operator, and, at the very least, a modern employer. Here, sustainability is not an afterthought.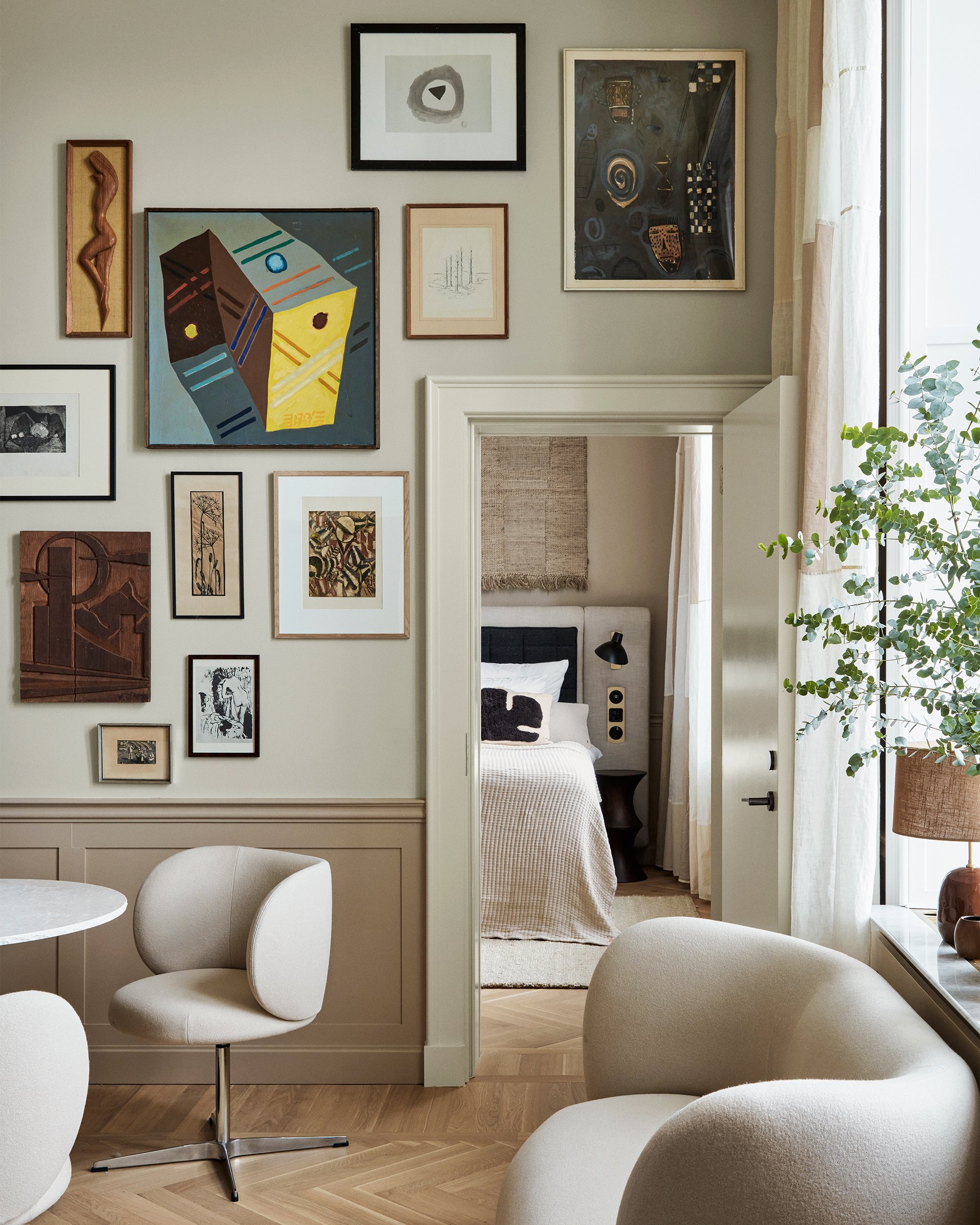 Peter Høgh Pedersen, General Manager at Villa Copenhagen, explains.
– At Villa Copenhagen, our vision is to be the best hotel for the world. Working towards this, we live by our three values Contrast, Conscious Luxury and Happiness. Sustainability is something we talk about with our people already in the recruitment process. This way, we can ensure that it becomes an integrated part of our culture, and is top of mind from before day one, says Peter Høgh Pedersen.
Sustainable Integration: A Day-to-Day Commitment
A pivotal aspect of Villa Copenhagen's sustainability initiatives lies in their dedication to seamlessly integrating ESG measures into the everyday operations of each department. This way, they ensure that conscious practices become an inherent part of the hotel's day-to-day operation.
– We have an ESG Committee, consisting of 15 team members from different departments in the hotel. All of them have volunteered to participate, both in the committee but also in a number of active sub-committees. Here, they tackle issues like certifications, how to decrease food waste, our contribution to charitable causes, involvement in local neighborhood projects, and much more, says Peter.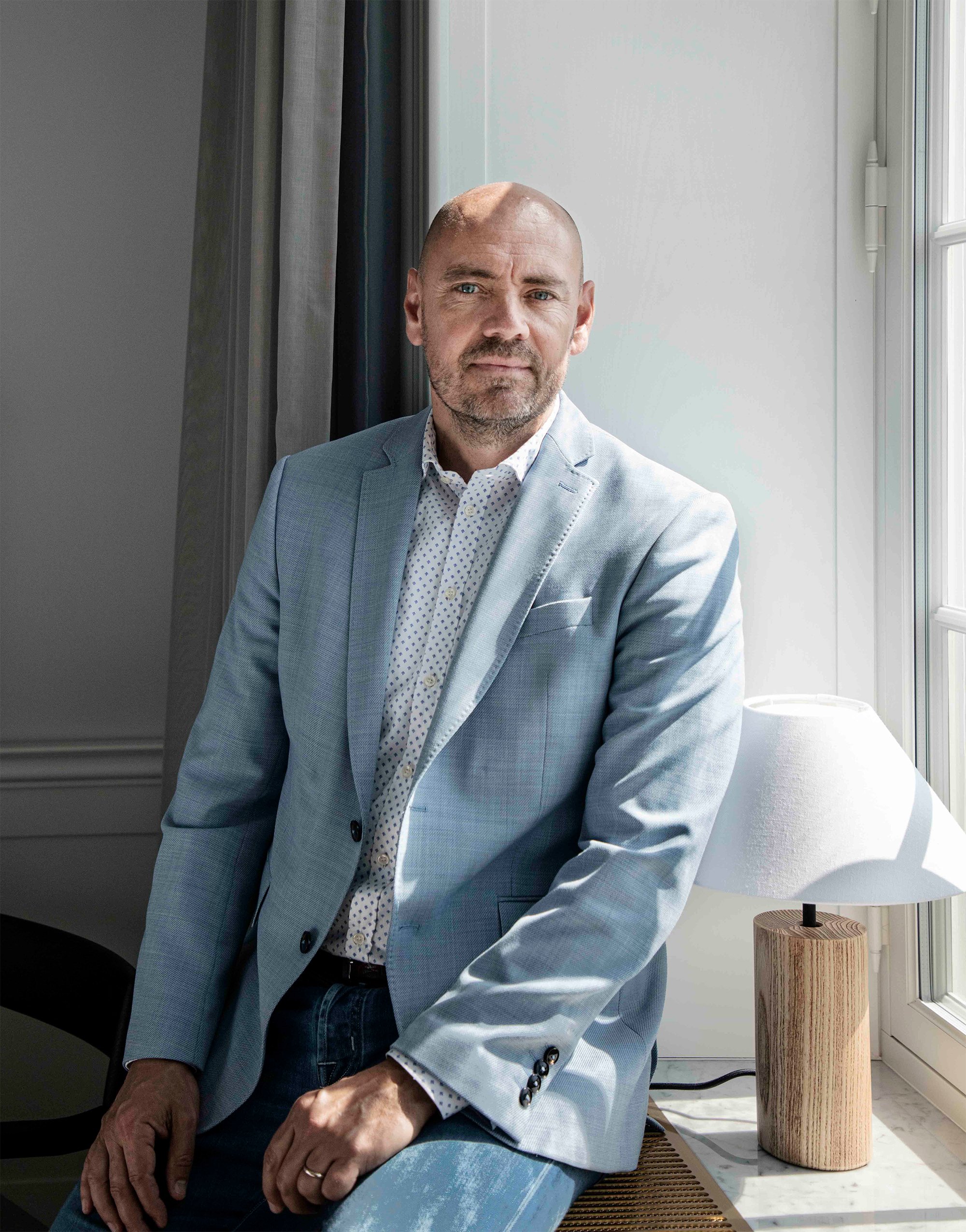 The Historic Hotels Worldwide Awards of Excellence recognize hotels globally across a diverse group categories. These highlight everything from best social media presence to best multi-generational family ownership. The nominees are selected by preservation supporters, prior award recipients, community leaders, historic hotels, and leadership from Historic Hotels Worldwide. The sustainability award is presented to a hotel that best implements and practices innovative green initiatives and programs, demonstrating historic preservation is the ultimate green.
Villa Copenhagen's environmental commitment spans from industry fundamentals to forward-thinking innovations. The use of local and organic produce in their restaurant, Kontrast, is a given. However, the hotel's dedication extends further, like using waste heat from the building to heat their popular rooftop pool. Initiatives like these revolve around replacing traditional services and items with eco-friendly alternatives, without the guest even noticing—but how do you motivate measures that are actively taking away a service? The fact that the hotel has chosen to not have slippers in the rooms, an item with an infamously short lifespan, has been surprisingly controversial. Peter explains:
– Slippers are a good example of how we view this area. Having single-use terry slippers in the rooms is common in our industry, but we felt early on that it was one of those things that just doesn't make any sense. We have gotten a lot of heat from guests about this, but when we explain why everybody understands and agrees. Instead, we'd rather provide them with the option of buying up-cycled flip-flops, he says.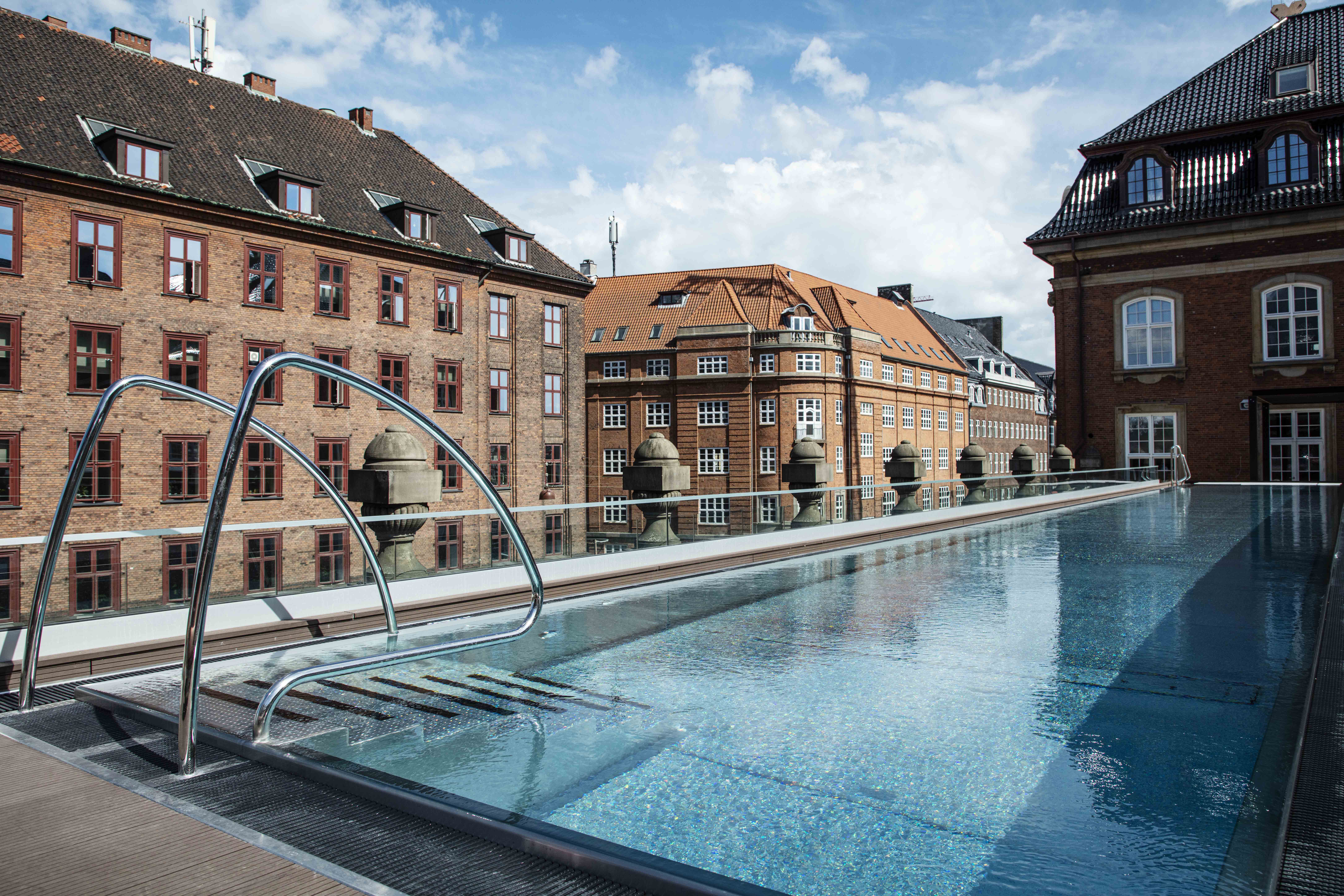 Meeting the Demand of Future Travelers
The hospitality industry is rapidly catching up with other sectors when it comes to implementing ESG adjustments. Today, initiatives like waste reduction, water conservation, and plastic reduction have become more the rule than the exception. This shift is in line with the preferences of the travelers of the future. Industry experts assert that Gen Z travelers don't care about what destinations say about their sustainability efforts; instead, they want to see it in their day-to-day experience.
– The need for this focus is obvious to everyone. It's the right thing to do, with a long list of commercial reasons behind it as well. However, we focus so much on ESG because there is such a huge interest from the younger generations we employ. Young people want to work for companies where sustainability is high on the agenda. We might be working for a better tomorrow, but we're also working for a tomorrow where our hotel is the first choice for both potential guests and employees, says Peter.
Taking responsibility for one's environmental impact goes beyond reducing environmental footprint; this is a core principle of Villa Copenhagen's philosophy. The hotel also actively engages in supporting local communities to create a thriving city.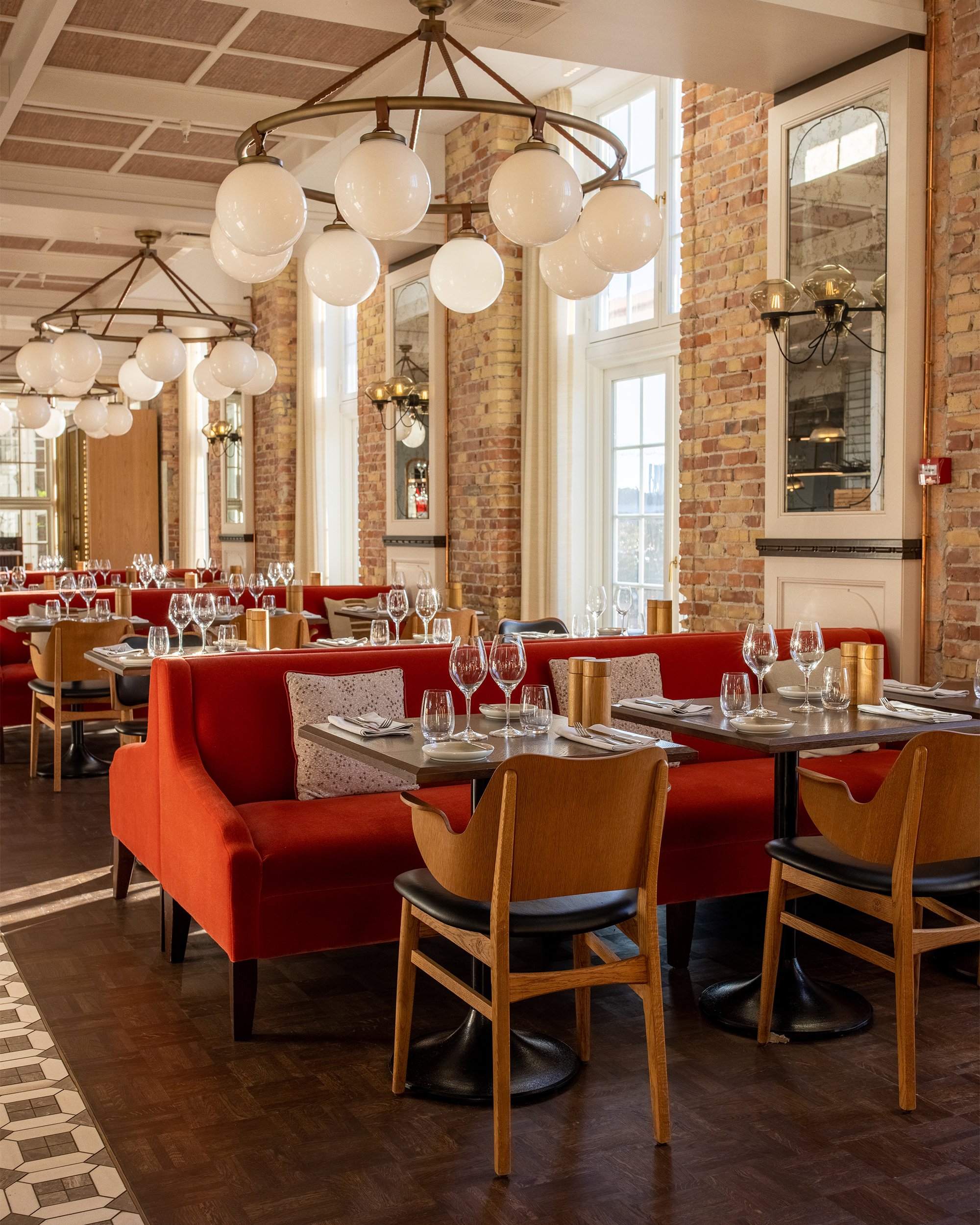 – We have several partnerships with different organizations working on social topics. Every year, we support and engage in the local Pride celebration, and we also host several donation campaigns to the Danish Red Cross throughout the year. Currently, we're working on an annual wheel for 2024 with activities centered around improving physical and mental health amongst our employees, says Peter Høgh Pedersen.
For Peter, sustainability and luxury are not opposing concepts. On the contrary: at Villa Copenhagen, they coexist, proving that conscious living and opulence can go hand in hand.
– I think you need to challenge your guests when it comes to consumption. It is our strong belief that you need to nudge them, and take the time to both explain and encourage them to do better. Traditionally, luxury hospitality is a world of abundance. Here, we try to show what hospitality can look like when conscious luxury sets the agenda, says Peter.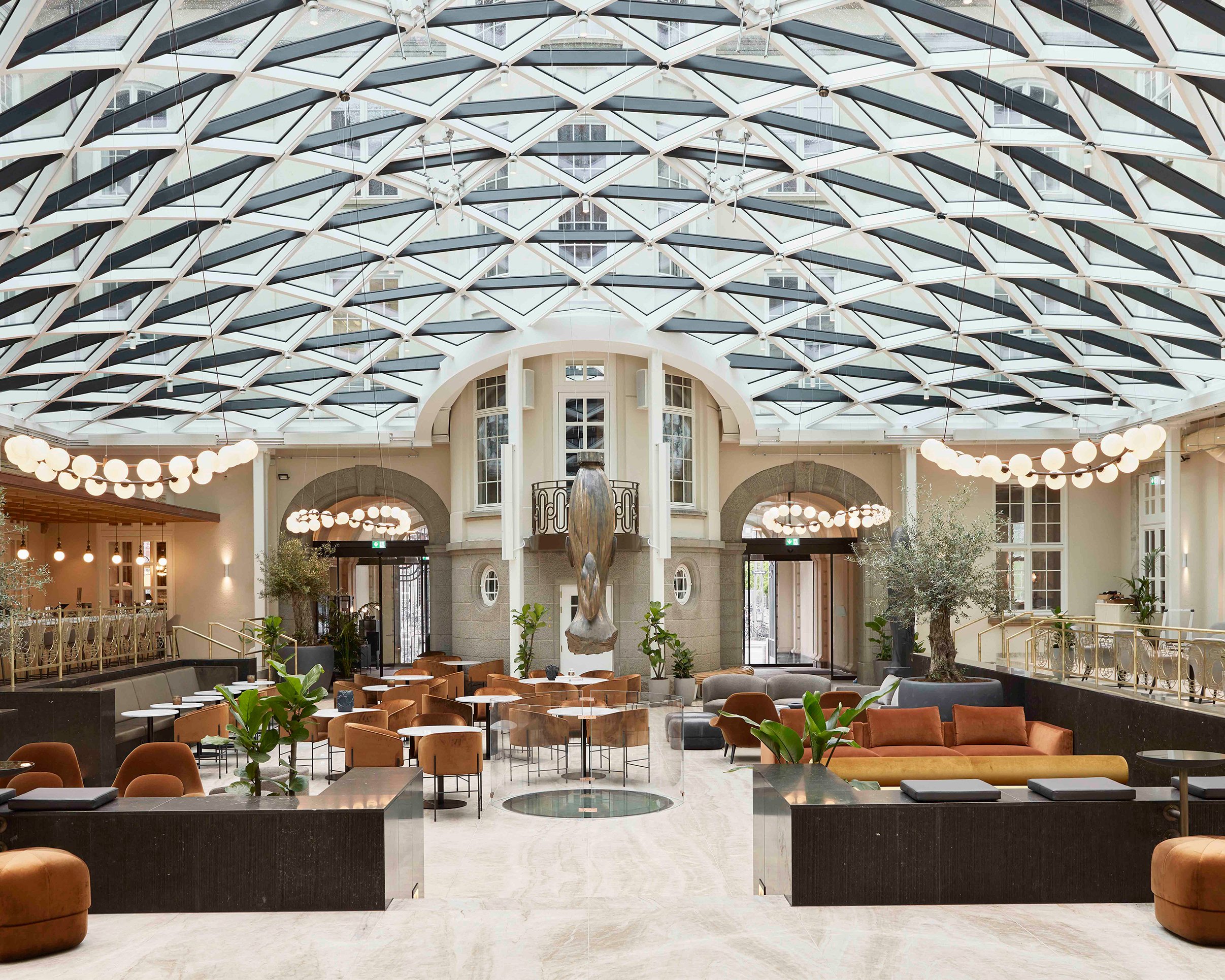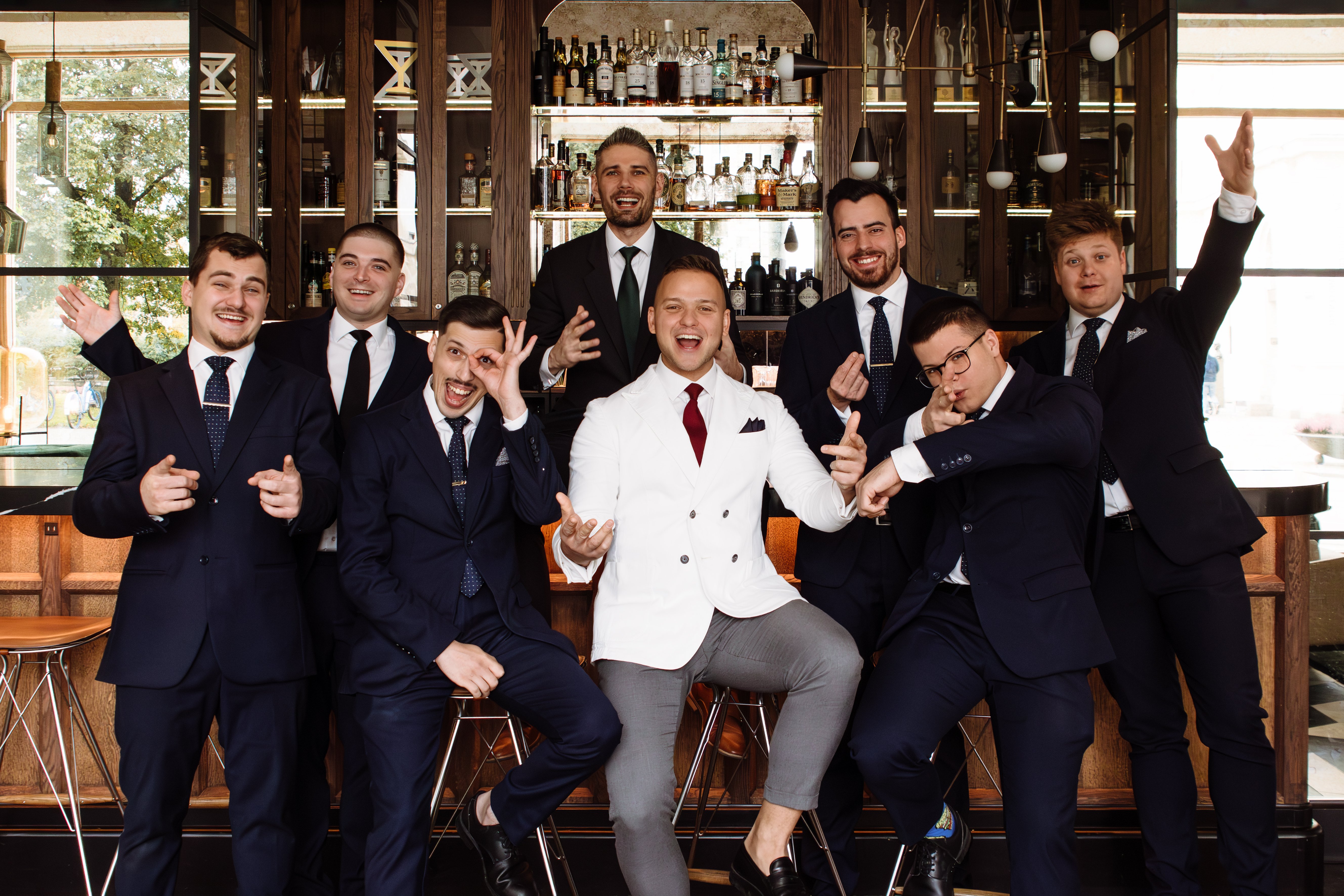 Pier 42, the crown jewel of hotel Amerikalinjen in Oslo, has taken its place among the world's finest cocktail destinations, securing the 96th position on the Top 500 Bars List 2023. The list, a renowned industry award, collects data and insights from guests and industry experts in order to create their ranking.
When it comes to art and culture, Hotel AX is the Finnish hotel market's newest star. Now, Nordic Hotels & Resorts can proudly announce that the popular meeting spot has joined our family.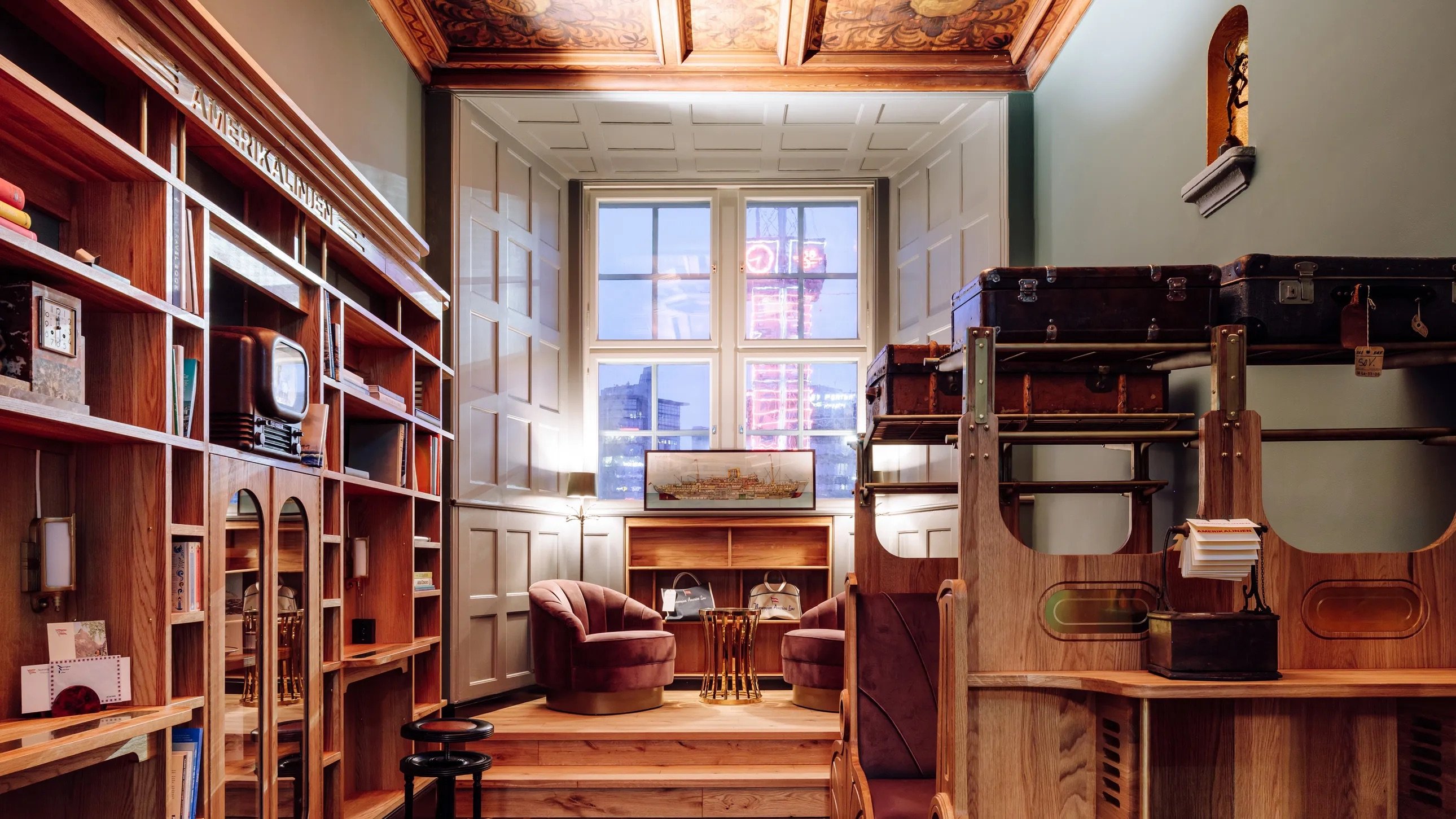 Three of Nordic Hotels & Resorts' properties have seized the spotlight at the prestigious Condé Nast Traveler's Readers' Choice Awards 2023. Amerikalinjen in Oslo, Villa Copenhagen in Copenhagen and Sommerro in Oslo have all been voted among the 20 best hotels in Northern Europe.
Copyright © 2023 Nordic Hotels & Resorts.