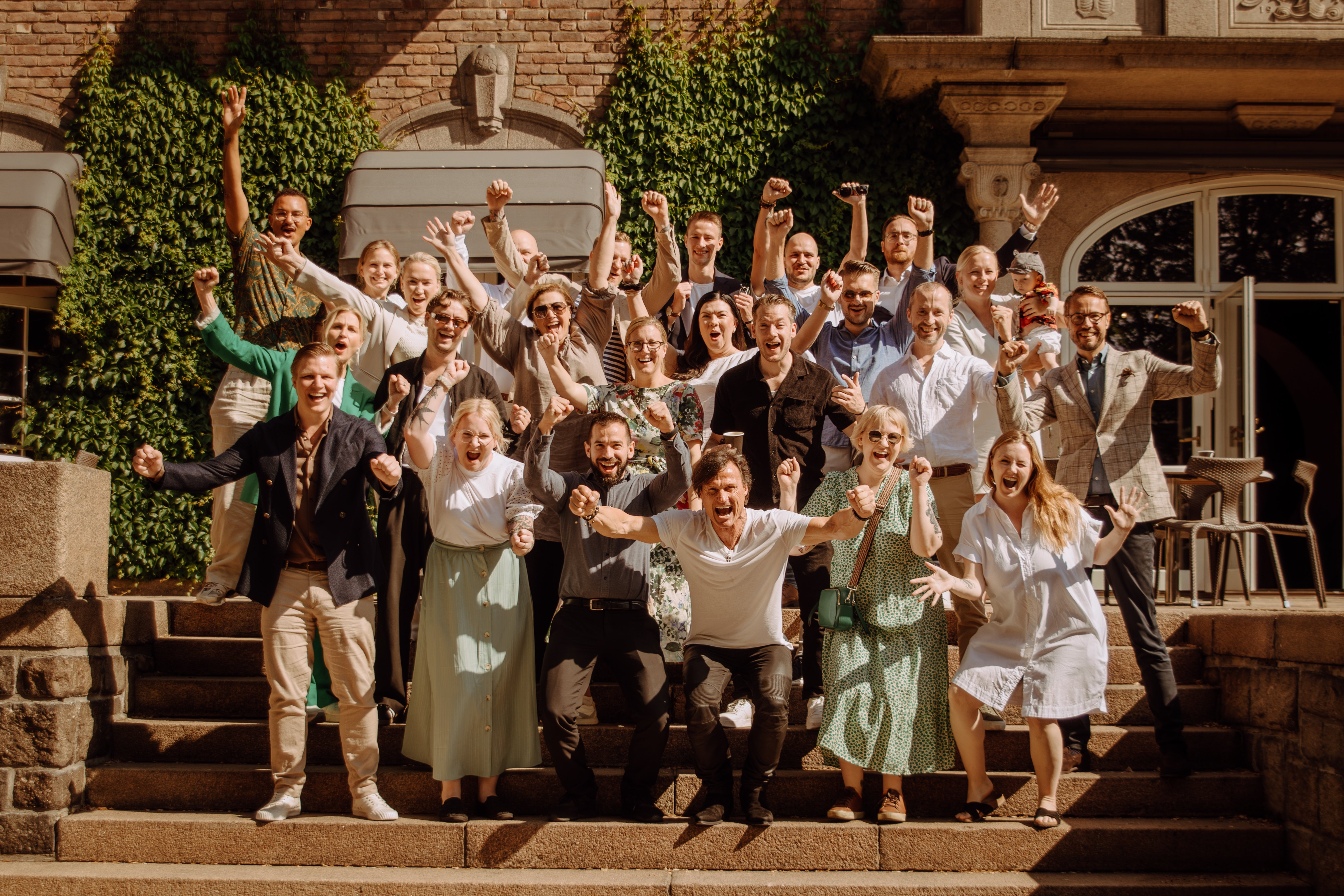 How Camp Maverick Is Fostering the Hotel Managers of the Future
In a rapidly-evolving industry, Nordic Hotels & Resorts recognizes the importance of cultivating talent. That's why we've developed Camp Maverick, a tailor-made program preparing our senior leaders for one day becoming General Managers. Now, the Camp Maverick class of 2023 is graduating—ready to become the leaders of tomorrow.
Exceptional leaders are born out of creativity. This is the foundation of Camp Maverick, our professional development program, aimed at senior leaders within Nordic Hotels & Resorts. This one year long crash course focuses on preparing the participants for taking on the role as the General Managers at one of our hotels in the future. Last week, a new class of the program graduated.
– Camp Maverick encapsulates our company's ethos of individuality. Much like our hotels, our culture celebrates uniqueness, embracing our employees' different perspectives. By aligning leadership development with creative problem solving, we've created an industry-leading program when it comes to cultivating talent, says Tina Tropp Jerresand, Director of People Performance at Nordic Hotels & Resorts.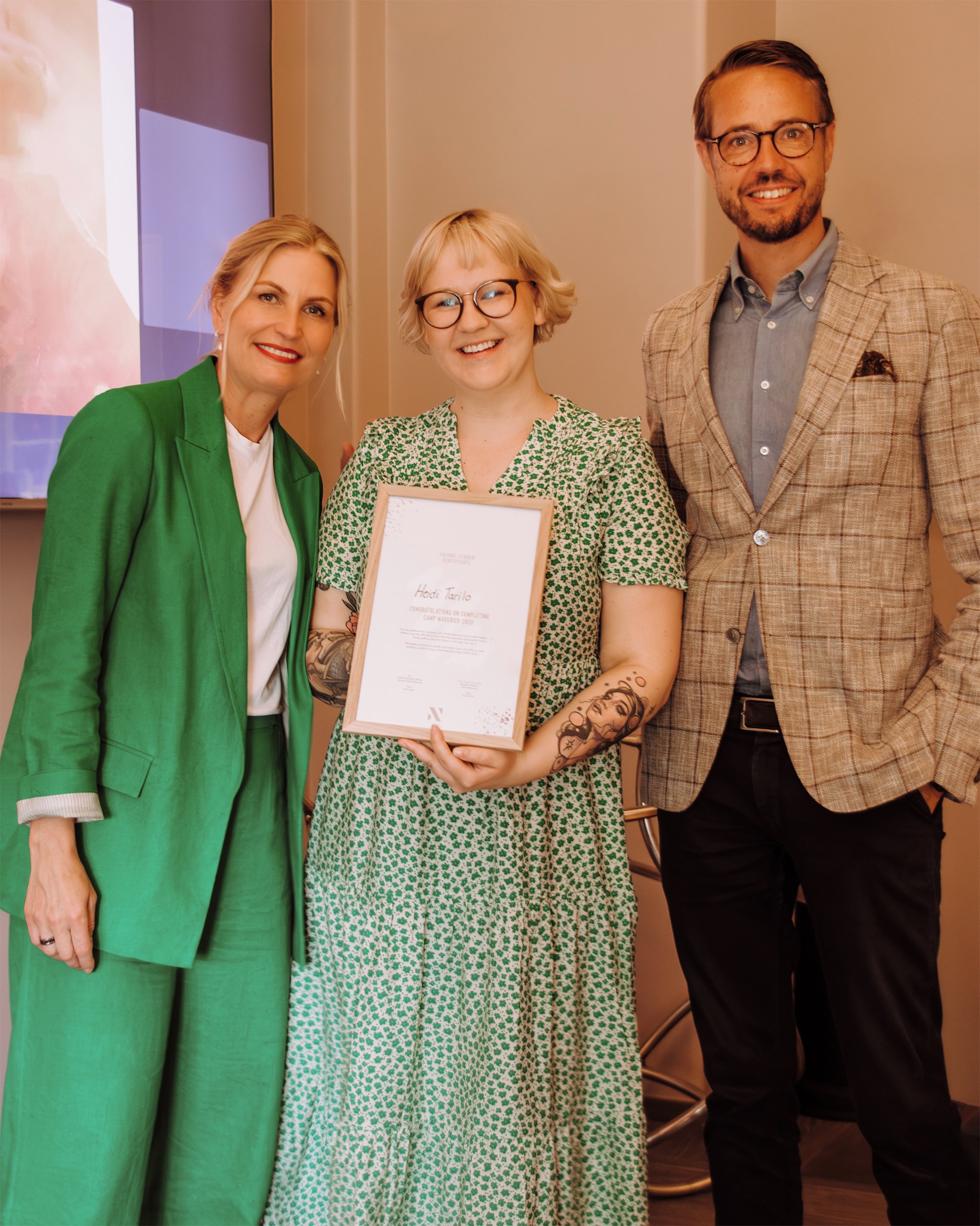 Inspiring Creativity
Camp Maverick is spearheaded by Tina Tropp Jerresand and Christopher Waldekrantz, formerly the Creative Director and a Program Director at the esteemed Berghs School of Communication in Stockholm. With the teachings of Design Thinking as their starting point, they have tailored a unique program to the hospitality industry. 
The human-centered methodology of Design Thinking draws from the designer's toolkit to create innovation based on people, technology and business. With these principles in mind, Camp Maverick operates differently from a traditional leadership program. Here, a strong emphasis is put on creative problem solving.
– In the Camp Maverick approach, creativity is the number one driving force behind great leadership. We actively encourage participants to embrace their unique way of tackling obstacles. In doing this, we are equipping them with the tools necessary to take on the life of a General Manager in a more imaginative way, says Christopher Waldekrantz.
Applying Theory to An Independent Reality
Theory alone isn't enough to prepare leaders for the complexities of hospitality. That's why Camp Maverick takes on such a practical approach. Without the standardization of, say, chain operations, independent hotels demand a more creative leadership. This is much of the focus in the Camp Maverick course, where participants apply prototypes directly to their operations. 
– Theory is nothing without practical implementation. That's why we make sure that what the participants do in the program today is applicable in their specific hotels tomorrow. Camp Maverick ensures that the newfound knowledge of the participants can be tailored to each independent hotel, and used to drive tangible results, says Tina Tropp Jerresand.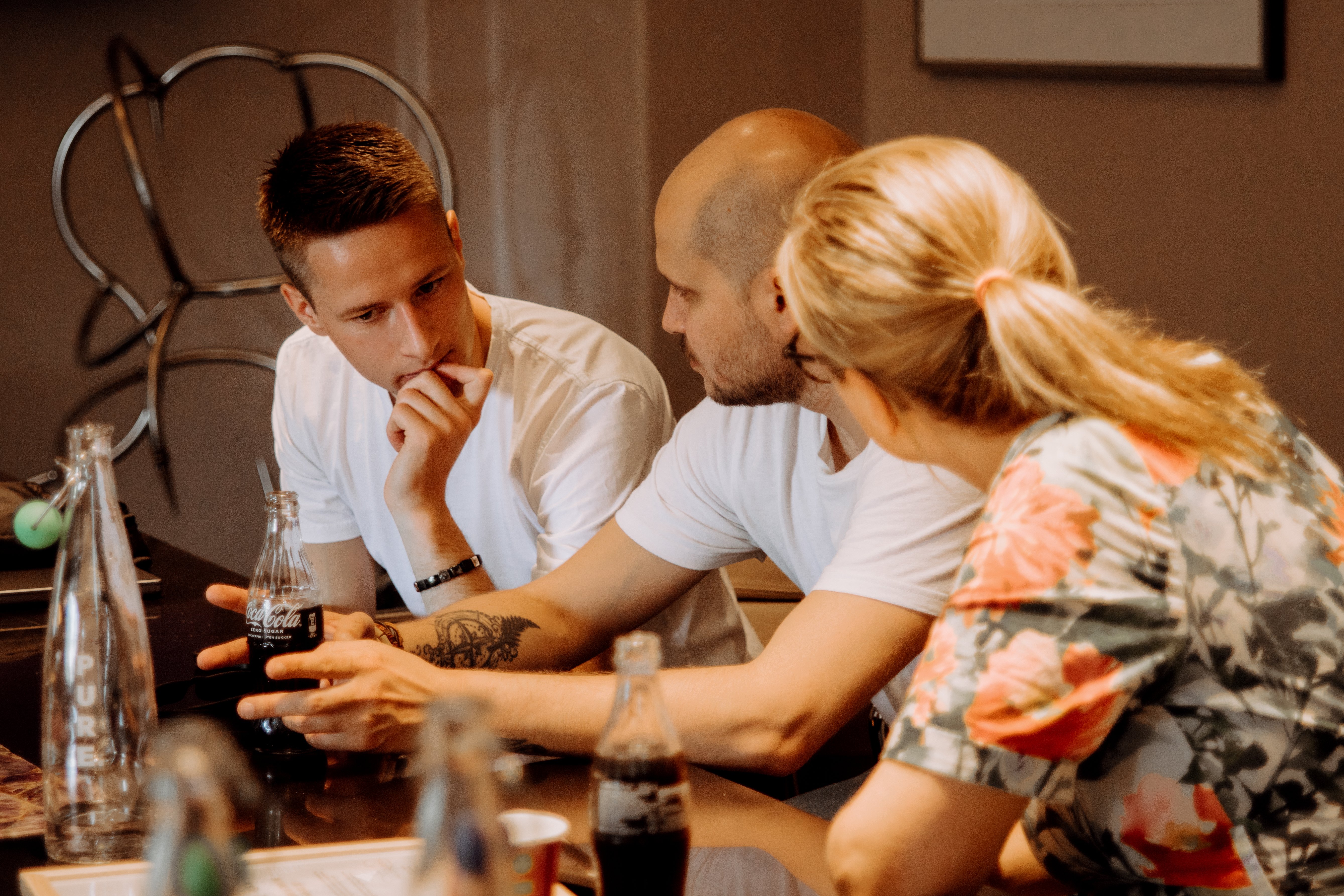 For the participant Jakob Gjaerum, Hotel Manager at Villa Copenhagen, the physical meetings, workshops, external lecturers, and ongoing prototyping has already led to tangible results.
– The value of creative thinking and staying true to your concept has been a great learning from Camp Maverick. Among the prototypes in the program, we've taken on the challenge of increasing the service level at our hotels. Taking our idea from concept to life through several steps—and seeing it work—is a self confidence boost that I'm taking with me into the future, says Jakob Gjaerum.
When it comes to everyday obstacles, Tobias Rydberg, Food & Beverage Manager at Stenungsbaden Yacht Club on the Swedish west coast, has learned new methods of how to address the root problem.
– In our fast-paced line of work we encounter various challenges daily, sometimes solving them with quick fixes instead of addressing the underlying problems. In Camp Maverick, we've worked on breaking down challenges and getting to the root of the problem, in something as detailed as decreased sales of a specific dish. Thanks to this, I feel like I've gained a better understanding of how to approach challenges in a structured way, says Tobias Rydberg.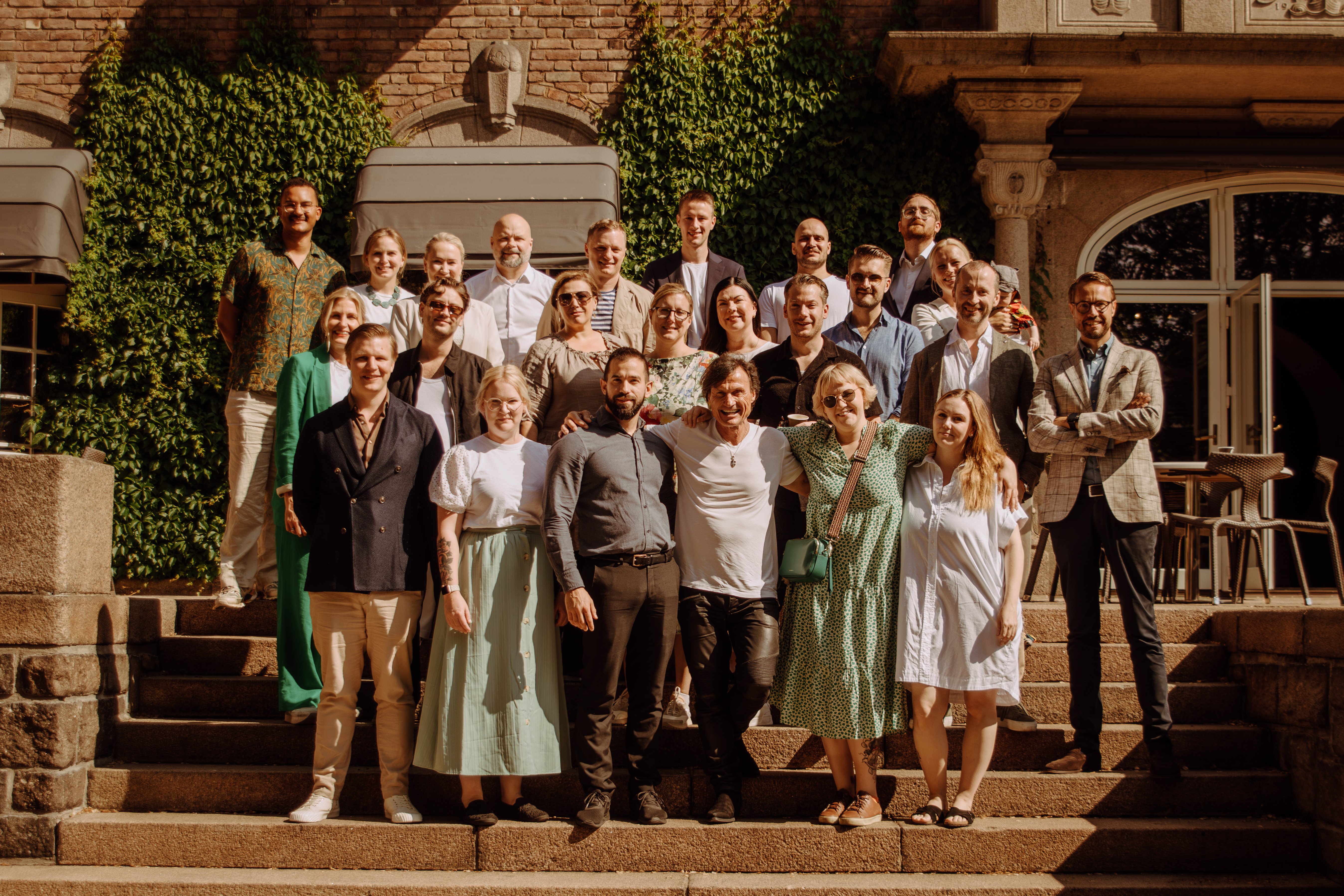 Growth As a Journey
Leadership is not an inherent trait that manifests on its own. Instead, it needs to be understood as a journey, requiring ongoing dedication and refinement. Recognizing this, Camp Maverick serves as a catalyst for the participants to challenge long-held industry "truths".
– Good leadership must be worked on, just like everything else. After the pandemic, the world of hospitality faces great challenges when it comes to retaining talent. That's why initiatives like Camp Maverick are so important. Here, we're not only investing in individuals, but also showing them that their perspectives have a place within Nordic Hotels & Resorts, says Christopher Waldekrantz.
As the class of 2023 graduates, a group of mavericks are looking to the future. Some of them have already become General Managers at their hotels during the course of the program. For Heidi Tarilo, Front Office Manager at Hotel Haven in Helsinki, the program has given her more than just new skills. More importantly, it has given her a forum to discuss challenges with like minded peers. 
– In Camp Maverick, we've been taught useful leadership tools, many of which I am already making use of at work. However, the most amazing part has been networking and meeting colleagues from across the Nordics. We've learned valuable lessons from each other and also gained new friendships. It has been so much more than I had hoped for, says Heidi Tarilo.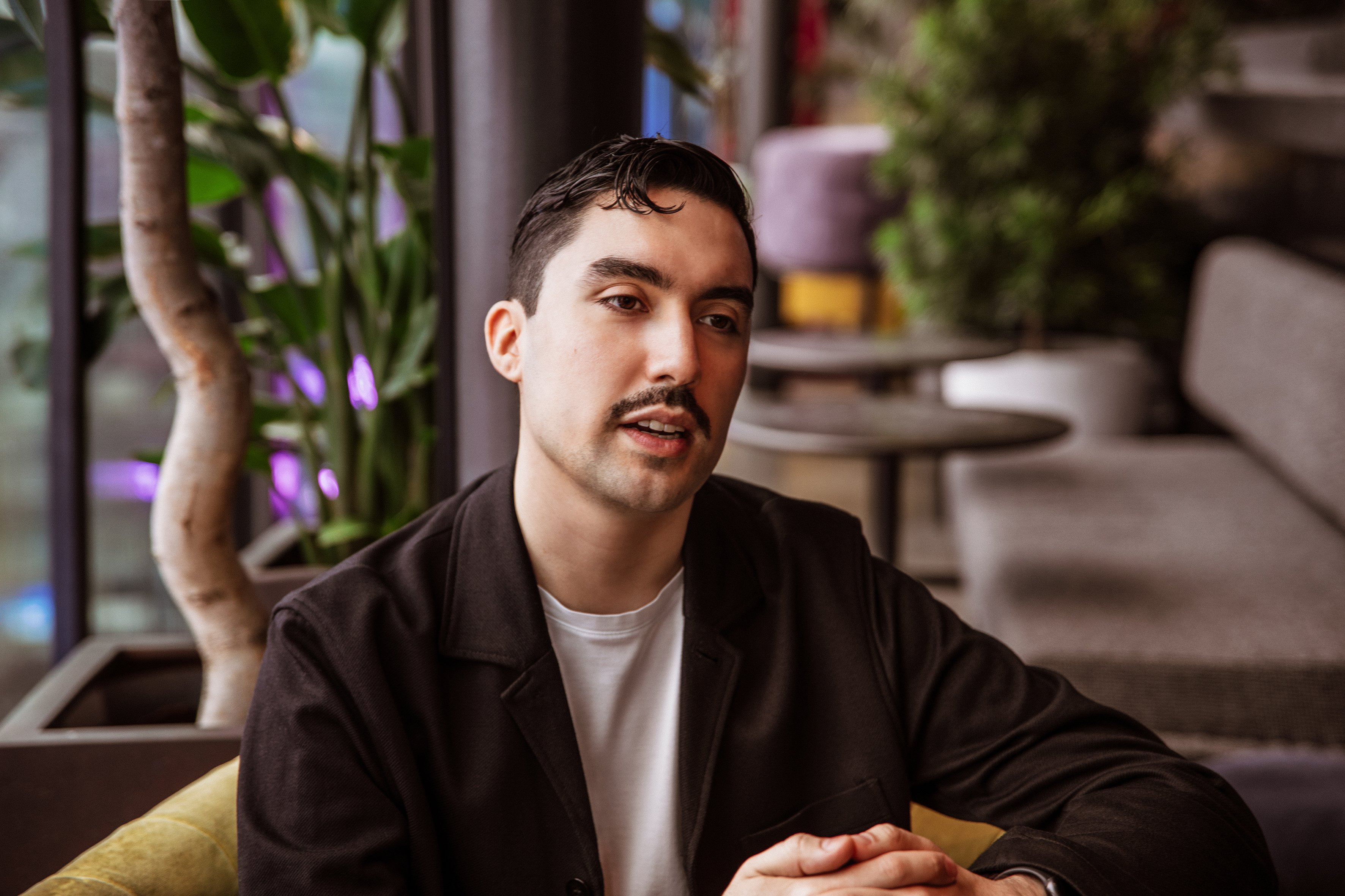 Nordic Hotels & Resorts are happy to announce that our very own Content Creator, Leandro Pinto, is one of the jury members of the Swedish Content Awards 2023. These awards highlight the best productions within content marketing in Sweden. Leandro will be part of a jury consisting of 22 renowned industry leaders.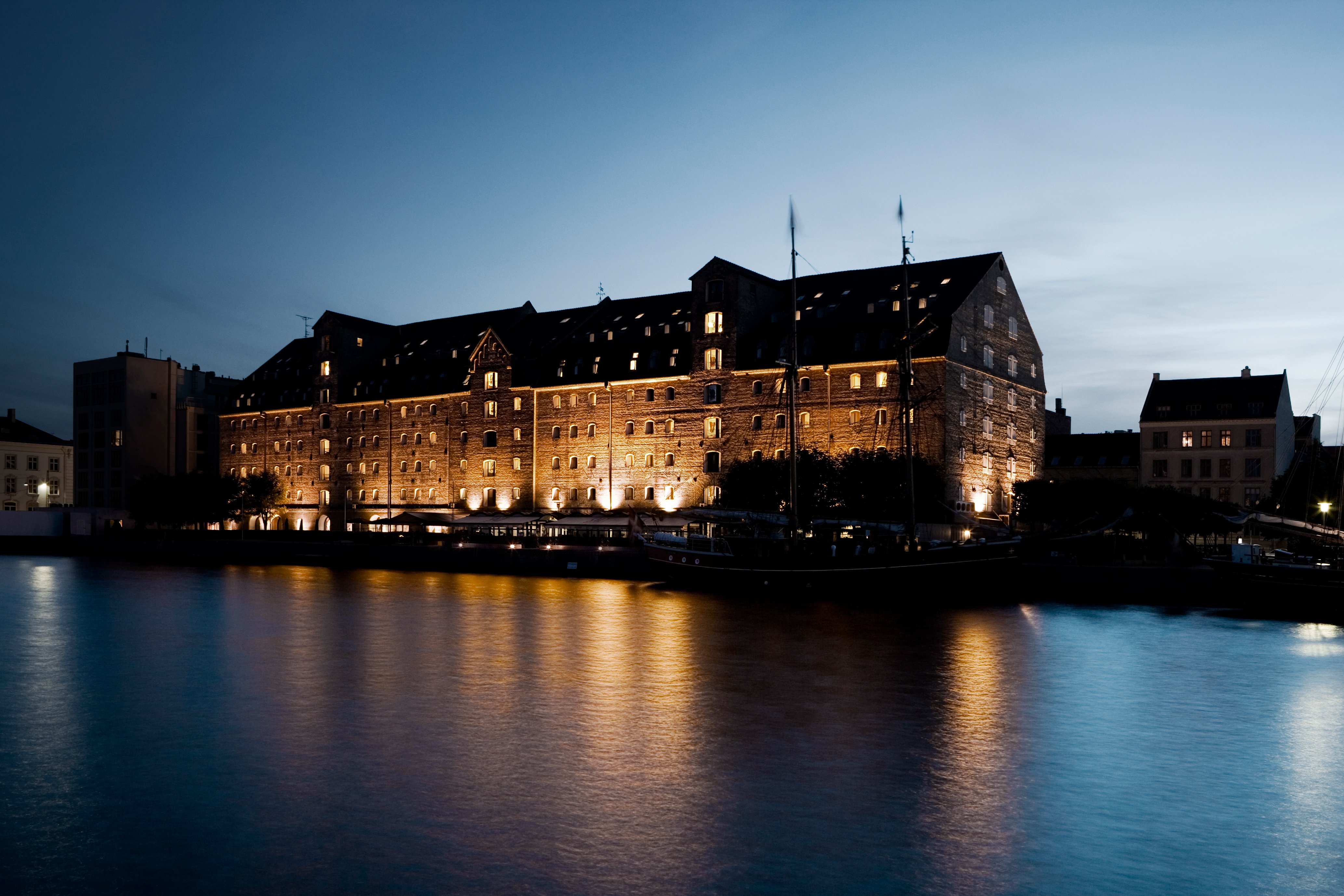 Nordic Hotels & Resorts is set to take over the reins of the iconic Admiral Hotel, a historic gem nestled in the heart of Copenhagen. With a legacy stretching back two centuries, Admiral Hotel has long been a beloved landmark. Now, we're marking a new chapter in the building's history.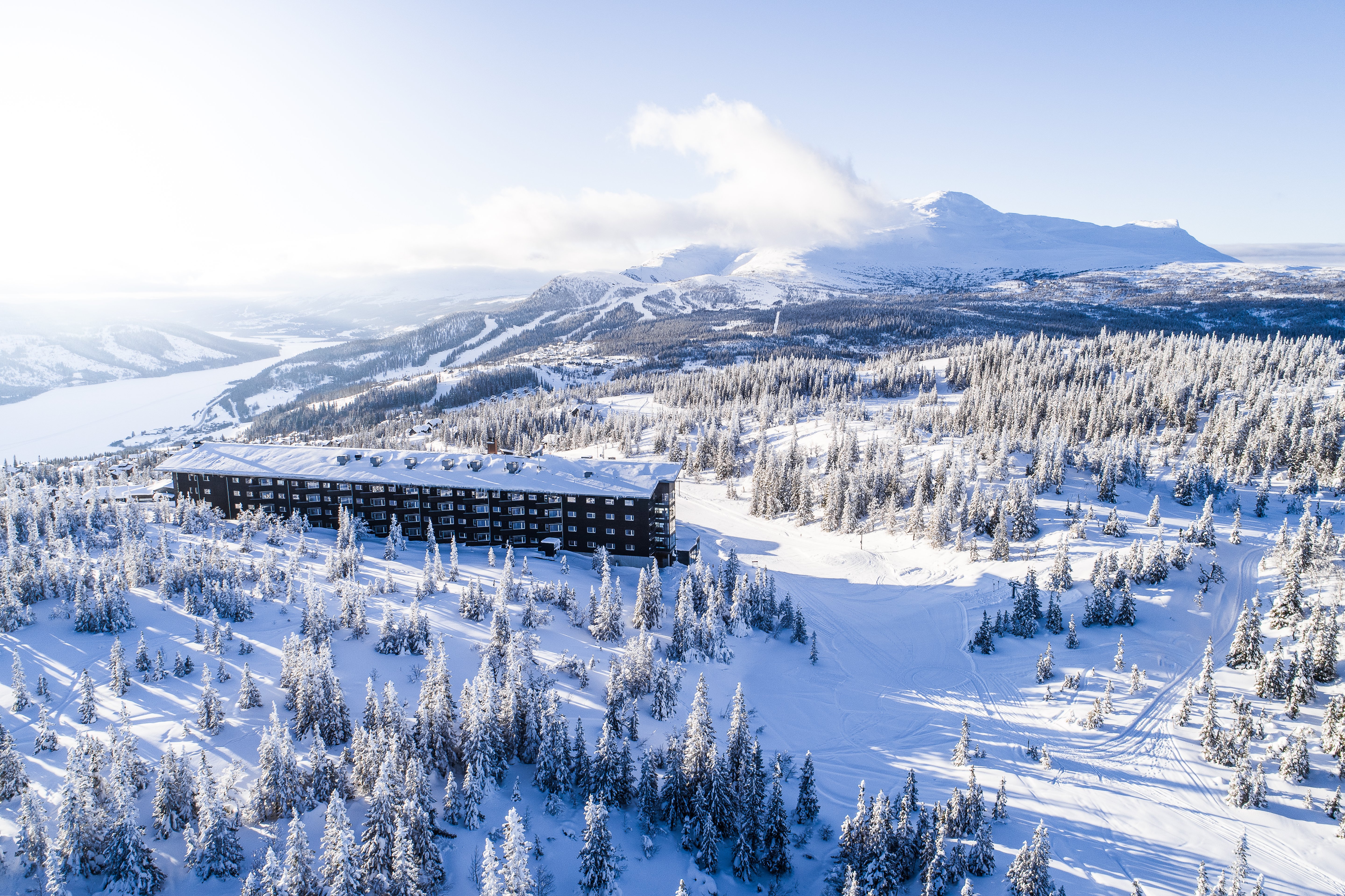 An astonishing 26 of Nordic Hotels & Resorts' properties have received the Tripadvisor Travelers' Choice Awards 2023. These prestigious awards are given to accommodations that consistently earn outstanding reviews from travelers and are ranked within the top 10% of properties on Tripadvisor.
Copyright © 2023 Nordic Hotels & Resorts.